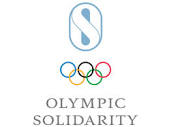 The Lesotho National Olympic Committee (LNOC) will host the Advanced Sport Management Course (ASMC) for the 2018-2019 period. ASMC objects to equip Sport Administrators with the knowledge and tools to help them bring about positive change in their sport organizations. ASMC is based on Managing Olympic Sport Organizations manual and comprises of six modules, which are; Organizing an Olympic sport Organization, Managing Strategically, Managing Human Resources, Managing Human Resources, Managing Finances, Managing Marketing, and Organizing a Major Sport Event.
Applications are open to individuals willing to undertake this course based on the following pre-requisites; applicants:
Must have a COSC/LGCSE or equivalent, any higher qualifications will be an added advantage,
Must have Sport Administration Course Level 1 or 2,
Must be prepared to undertake research,
Must have a minimum of two years' experience in sport administration/management,
Must have leadership qualities,
Must demonstrate respect for the national sport circles.
Prospective participants must submit application letter, curriculum vitae (sport administration or management experience clearly stated), certified certificate copies and filled application forms at LNOC new offices near the Police Mess or Lesotho Sports and Recreation Commission (LSRC) offices on or before Friday the 15th December 2018 at 17:00.
Only the short-listed applicants will be contacted.
Download the application form here: ASMC Participant Application Form
For further clarifications, please contact the LNOC offices at +266 2232 1333, +266 5770 5459 or matobolem@lnoc.org.ls.
The Chief Executive Officer
Lesotho National Olympic Committee
P.O Box 756
Maseru West
Lancers Road, Olympic House 106,
Adjacent Police Mess